With cultural divides growing wider and deeper, it is best to know how to effectively talk through disagreement.  One common strategy is to pretend everyone in the room agrees.  Another strategy is to insist no-one really knows much of anything.  A third popular strategy is to insist everyone is entitled to their own truth.  Life in a 21st century context is exposing the shallowness and danger in these approaches to argument.  We need something else.  We need to disagree with each other and to disagree well.
A gracious and respectful tone.
Contempt kills relationships.  Giving an air of superiority turns people off.  It is best to assume the person who disagrees with our perspective has a brain, has used it, and has come to a different conclusion from us.   Asking questions with genuine interest and affirming the other person's ideas, where possible, help an opponent in a discussion feel more open.  Nothing ends an argument quite like a roll of the eyes, a tutting sound, or an attack on someone's mother.
Ask a friend whether your tone is harsh when you discuss with others.  Ask them if you sound open and safe.  What is really at stake in the conversation?  Do you really want to win the argument and lose the relationship?
Wit, humour, or cleverness
The Harvard Business Review writes, "The workplace needs laughter. According to research from institutions as serious as Wharton, MIT, and London Business School, every chuckle or guffaw brings with it a host of business benefits. Laughter relieves stress and boredom, boosts engagement and well-being, and spurs not only creativity and collaboration but also analytic precision and productivity."
In conversations humour breaks down barriers.  The safest place to start is to make fun of yourself or your own position.  When a positive and playful atmosphere arises, it is easier to be witty and clever about both positions at play.
Not knowing what you are talking about is an obvious disadvantage.  It saps confidence and increases anxiety.  Many people supplement their initial knowledge by researching their own point of view more fully.  Some individuals make the effort to research their detractors views equally thoroughly.  Pulling quotations and data in support of other people's positions can undermine those positions quite quickly.  If you understand the position you disagree with as well as anyone else, it begs the question, "Why don't you agree?"  It provides a platform without fighting to be heard.  Others become curious and ask you what you know.
There needs to be more conversation
There needs to be more conversation across a variety of issues.  Solid conversations involve both speaking and listening.  Although pundits are speaking as vehemently as they ever have, I am not sure they are listening well.  Perhaps we should listen well to our opponents, articulate to their satisfaction what they are saying, and finally give our own opinions.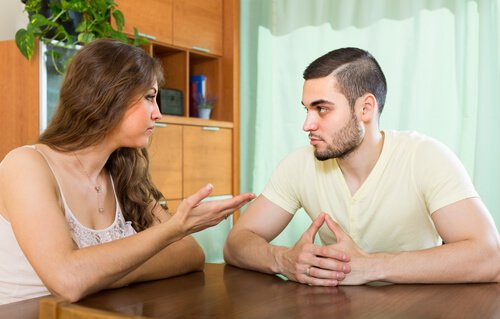 ***
the church at Colossae was under great pressure from outsiders.  No-one believed this new religion of Christianity had any real credibility.  Paul gave guidelines about how to have conversations with outsiders to the faith.
Colossians 4:2-18
 Devote yourselves to prayer, being watchful and thankful. And pray for us, too, that God may open a door for our message, so that we may proclaim the mystery of Christ, for which I am in chains. Pray that I may proclaim it clearly, as I should. Be wise in the way you act toward outsiders; make the most of every opportunity. Let your conversation be always full of grace, seasoned with salt, so that you may know how to answer everyone.
Tychicus will tell you all the news about me. He is a dear brother, a faithful minister and fellow servant in the Lord. I am sending him to you for the express purpose that you may know about our circumstances and that he may encourage your hearts. He is coming with Onesimus, our faithful and dear brother, who is one of you. They will tell you everything that is happening here.
My fellow prisoner Aristarchus sends you his greetings, as does Mark, the cousin of Barnabas. (You have received instructions about him; if he comes to you, welcome him.) Jesus, who is called Justus, also sends greetings. These are the only Jews among my co-workers for the kingdom of God, and they have proved a comfort to me. Epaphras, who is one of you and a servant of Christ Jesus, sends greetings. He is always wrestling in prayer for you, that you may stand firm in all the will of God, mature and fully assured. I vouch for him that he is working hard for you and for those at Laodicea and Hierapolis. Our dear friend Luke, the doctor, and Demas send greetings. Give my greetings to the brothers and sisters at Laodicea, and to Nympha and the church in her house.
After this letter has been read to you, see that it is also read in the church of the Laodiceans and that you in turn read the letter from Laodicea.
Tell Archippus: "See to it that you complete the ministry you have received in the Lord."
I, Paul, write this greeting in my own hand. Remember my chains. Grace be with you.